As I prepare for Rosh Hashanah this year my thoughts can't help going back a year.

My mother was in hospital having fractured her leg in two places.  The breathing complications caused by the operation were life threatening. Two out of us four sisters were in England at her bedside, I was at home in Jerusalem awaiting the Brit of a grandson and my other sister in America was packing and making calls to try to arrange Yom Tov meals for  her stay in the Royal Free Hospital in London over Rosh Hashanah.
Chesed organizations were arranging to send in food to an apartment near the hospital which they provided for visitors who had to be at the hospital over Shabbat and Yom Tov.
Some strangers who lived not far away had also invited her for a meal.
Her recipe and menu file had been abandoned in Teaneck, her visitors cancelled and neighbors and friends were taking care of her family and hosting them for the two days.
My turn came after Yom Kippur. As soon as the Fast was over and I had eaten something, I started packing. While my family was beginning to build our sukkah, I was hunting out my winter clothes. I needed a warm jacket for sitting in a chilly English sukkah, a raincoat for the inevitable English rain and walking shoes as I had no idea how far I'd have to walk between the hospital and where I'd be staying. And for the first time in 26 years I'd be keeping two days Yom Tov.
Then I started to write out the lists for those I was leaving at home. There were lists of cooked food in the freezer / shopping lists / the various places where the sukkah decorations were stored / details of where I'd arranged to borrow extra tables and chairs / where and how much disposable tableware we had / how to fix the Shabbat time switch etc. All the little things that I do, never thinking that one year I won't be there to do them, had to be put down in writing.
At 2am I was on a flight from Tel Aviv to London.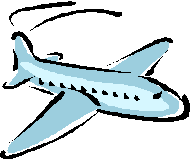 I arrived at Heathrow, dropped my case off at the family where I was staying, introduced myself and went straight off to see my mother. Although my other sisters who had been with her before I arrived, had warned me, it was a shock to see her so helpless and frail The last time I had seen Mum, only 3 months before, she had still been independent and in her own apartment .
Two days later on erev Sukkot, with no warning, the doctor decided to transfer my mother to a rehabilitation hospital. If I didn't quickly find new Yom Tov accommodation for myself near her new hospital, Mum would be alone for the two days .
I cringed at the thought of having to start asking favors from strangers once again..
But however much I disliked the idea, I knew I had to find somewhere so that I could be near my mother. I put out a call through friends and chesed organizations in London, for someone to find me new sleeping accommodation while I was busy helping Mum pack her things and arranging the move.
I was soon given the details of a family 15 minutes walk from the hospital . The warmth of the family more than made up for the cold weather, but still, as a grandmother myself, I was long past my student days of happily eating Yom Tov meals amongst strangers and making casual small talk about my 'future plans'. I was physically and emotionally drained from traveling and packing, unpacking and moving and all the time worrying about Mum.

The family I stayed with were exceptionally kind and welcoming and Miriam, my hostess, offered to continue visiting Mum when I returned to Israel. Still feeling uncomfortable, I almost refused her offer but just stopped myself and instead thanked her and said I was sure my mother would be delighted if she would visit. her
It took time, but I was slowly getting used to asking favors and receiving kindness and help from strangers. Just as King Solomon says in Kohelet (Ecclesiastes) which we read on Sukkot " To everything there is a time" . I realized that in order to help my mother, I had to accept that this was my time to take. In order to be able to give my mother whatever she needed, I had to ask for and take whatever assistance others were able to provide.
I had no idea then, that this would be the last time I was to see my mother. She died of heart failure a few days before my next visit, totally unexpectedly, just days before she was due to be discharged from hospital.
That Sukkot had been my last opportunity to physically honor and care for my mother in person. I am so grateful to all those people and organisations,  whose help, hospitality and kindness to me, a complete stranger, made it possible.